Activate the New Client Automation Formula Today to Land Residual Clients On AUTOPILOT!


Limited Time Exclusive Access... ⬇️
⚠️ DON'T MISS THIS CHANCE TO GET PROSPECT ROCKET + BONUSES FOR...

You Will ALWAYS Lose Business
Without This Solution...
"This is just too hard…"

That's exactly what your competition wants you to believe so they can continue to steal new business opportunities from you again & again.
And unfortunately, far too many marketing entrepreneurs are being held hostage to their own business due to the manual labor of prospecting, follow up and appointment setting with no team.

Here's the hard, cold, honest truth…

Your business will always struggle with inconsistency and missed opportunities if you do not have an automated system working for you 24/7, 365.
What are we talking about?
48% of prospects NEVER receive a follow up
25% of prospects ONLY get a second follow up
12% of prospects NEVER get more than three contacts!
So, how can you break free and make client-getting almost automatic? 🚀
Well, your competitors don't want you to learn how....

But, we've got a solution that's not only helped my business, but thousands of others too!
Don't miss out on another new client...
Just imagine the revenue possibilities you could have if you had sales & marketing automation system that is working for you 24/7, 365 in 2023 to:
🚀 Engage Prospective Businesses…

🚀 Generate New Appointments…

🚀 Follow Up on New Contracts…

🚀 Easily Onboard New Clients…

🚀 Follow Up on Monthly Payments…

That can super-charge your marketing efforts with a proven sales automation formula tailor made for digital marketing entrepreneurs that works for...

Any product!
Any service!

With NO experience necessary…
And NO sales team required…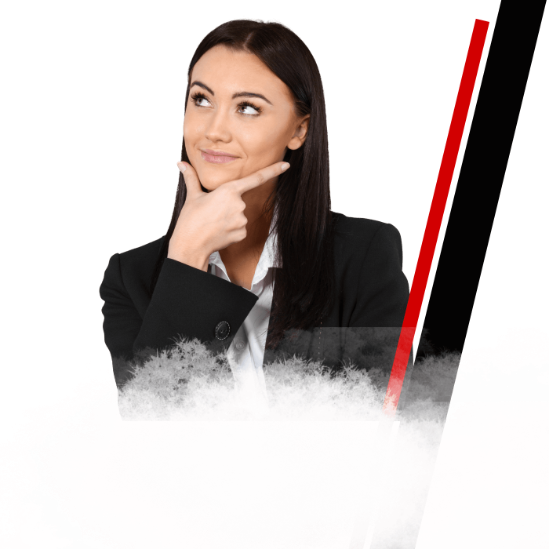 It's time to stop doing things the hard way in 2023...
WELCOME TO PROSPECT ROCKET!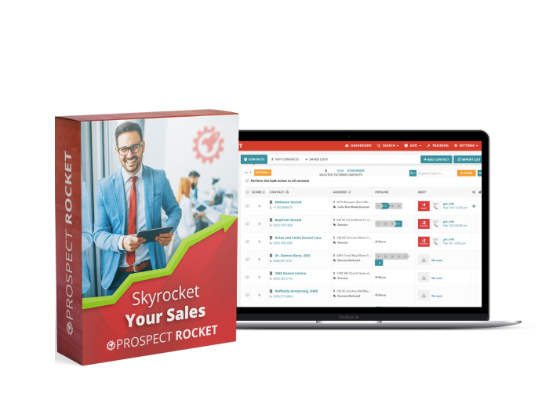 Prospect Rocket Is a true fully automated, fully integrated enterprise cold prospecting system built by marketers for marketers with one purpose: push button automation!

With an incredible user friendly experience, Prospect Rocket allows you to effectively turn cold prospects into warm leads with a complete sales pipeline and management system!

Creating new revenue opportunities for your agency each day.
See how we've made client-getting almost automatic ⬇️
Unlock Prospect Rocket For Just $99/mo...
⚠️ DON'T MISS THIS CHANCE TO GET PROSPECT ROCKET + BONUSES...

Here's what Prospect Rocket can do for you...
Unlock A True All-in-One Sales Automation System with INCREDIBLE features...
That works for you 24/7 & will help you stop duct-taping your business together and start closing more new clients with greater freedom.



🔄 NEW Looping Campaigns - Imagine a monthly reminder campaign that automatically alerts a customer of their upcoming bill each month. With this NEW feature you can now have your marketing campaigns and sequences "loop" and restart based on a variety of actions without the work!



⏰ NEW Event Time Triggers - Not all contacts are the same, so why would you want to market them the same way? With new event time triggers you have more control over how and when your marketing is sent to your contacts.



🖥 NEW Date Specific Marketing - Have an upcoming promo or event? Date specific sequences give you the control to not only start your marketing on a specific date, but also to control when the emails go out BEFORE that date!
📝 Contact Field Marketing - Think about a Dentist reminding a client they are due for a cleaning... Well, it's never been easier with the new tools at your disposal in Prospect Rocket. Easily create new Profit Reminder campaigns and put them on auto-pilot for both you and your customers!


💬 COMING SOON: SMS Campaigns - Available in just 6 weeks, inside Prospect Rocket you can now take your marketing to the next level by entering your customers who have opted in and adding them to new SMS based campaigns. Creating a whole new level of marketing opportunities for your business.



➡️ Individual Lead Followup - See and respond when a lead or contact replies to you! You can continue the conversation with anyone who replies directly from their contact record, allowing you to followup and manage the conversation all from within your Prospect Rocket!



⚡️ Control and Manage The Status of Optins - Making sure your contacts still want to hear from you is important and we have made it easy to see and manage your contacts SMS optin status (as well as their email status) directly from their contact record. Get all the control you need to manage who sees your marketing and how!
And that's just a fraction of the opportunity…
🚨 Crush Cold Email Marketing - Easily expand your prospecting efforts beyond existing leads!


🚀 World-Class Marketing Automation - Drag and drop with simple follow up automation that gives you the power to easily build a great customer journey & close MORE sales!


🗓️ Inbound Appointment Booking - Prospect Rocket's self-booking appointment calendar allows you to control your availability and your customers to book when they are available!


✅ Customer Contact Manager - Know the status of every contact in your sales pipeline, 24/7!


📈 Analytics & Reporting Suite - Track the performance of your marketing funnel; including your team!


📳 Auto Dialing & Call Recording - Don't waste time with dialing, waiting & voicemails; hit more your goals by speaking to businesses who are available!


If you are thinking this too-good-to-be-true strategy "takes weeks to ramp up" OR only for the "big guys with teams", think again!
You'll Also Get These
Members Only Fast Action BONUSES!
($1,000 VALUE)
Generate UNLIMITED Business Leads With Lead Kahuna PRO!
Get a jumpstart on your success and start marketing to 500+ targeted business leads now!

The perfect Prospect Rocket partner, Lead Kahuna is your chance to fill your pipeline with UNLIMITED, targeted business leads 24/7!

With just a simple click, you can easily generate unlimited leads for any niche, business and market that you can instantly market to with your proven done-for-you scripts & strategies!

✅ Unlimited Leads For Your Business [80+ Data Points]

✅ Web Leads, Yellow Pages, PPC & Research Lead List

✅ Seamlessly Import/Export To Prospect Rocket or Any CRM Autoresponder

✅ Mac & PC Compatible

➡️ Already have Lead Kahuna PRO? No Problem! For a limited time only, we will upgrade your account to the next Lead Kahuna access level!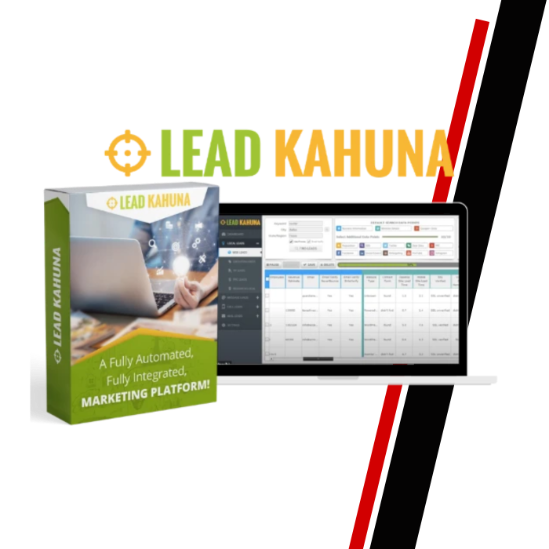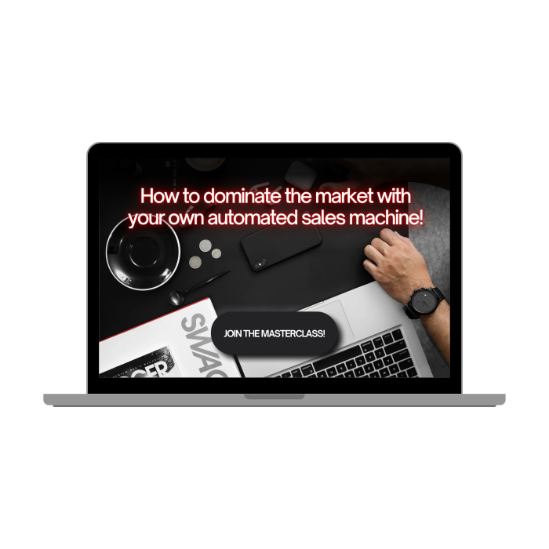 Ticket To LIVE Four Part
Prospect Rocket Mastery Series!
Exclusive training guided by our Prospect Rocket expert to learn how you can easily set up your ULTIMATE AUTOMATED lead gen campaign! Learn first hand...
✅ Training 1:

How To Build The Perfect Email Campaign That Converts That You Can Send To Your Prospects!
✅ Training 2: Mastering Prospect Rocket Split-Testing &
How To Stand Out In A Crowded Inbox With Effective Subject Lines!
✅
Training 3:
The Power Of Voicemail &
Proven
Follow-up Strategies To Get Your Prospects Attention!
✅
Training 4: Bring Your Hardest Hitting Questions & Get Them Answered During An Exclusive LIVE Q&A session!

🚀 Get Ready To Walk Away With Everything You Need To Master Email Marketing As A Service!
+$12,000 In Additional Bonus Features, Including...
Bonus Includes...
🚀 Automated RSS Email Campaigns
Automatically Warm Up Any List

🚀 20+ Personal Private Sales Scripts

🚀 Automated Call Block Module With Dialing & Call Tracking

🚀 Automated Hot Lead Transfer
Receive Calls You When A Lead Opens Your Email

🚀 Inbound Live & Voicemail Capture

➡️ +15 DFY Email Cold Email Campaigns
Lead Capture Machine:
"Flash Offers Pops" Web Forms & Click To Call Campaigns ON UNLIMITED SITES + 10 Lead Capture Guides
Discover First Hand...

🚀 1 Line Of Code To Rule The Website

🚀 Unlimited Campaigns & Websites

🚀 Unlimited Delayed & Exit Offers Pops

🚀 Unlimited Lead Capture Forms

🚀 Unlimited "Click To Call" Campaigns

🚀 Unlimited "Announcement Pops"

➡️ 10 Lead Capture Guides TO SELL / GIVE!
Agenda Rocket Appointment Setting Platform
🚀
1 to 1 Or Group Bookings
🚀
Unlimited Calendars & Agendas
🚀
Use It As A Free Offer OR 1x Offer
🚀
Email & SMS & Voice Reminders
🚀
Sync With Calendar Or Solo Calendar
🚀
Generate Leads 24 7 For You & Clients
🚀
Unlimited Profit Reminders: Schedule Reminders For Services
🚀
Unlimited Looping Campaigns: B-day, Anniversary, etc.)

➡️ +Live Training On Each Strategy
500% Success Unlock:
5 Users + 10,000 Contacts
🚀
Intant Agency Upgrade
🚀
Increase Your Output With 5 Team Users
🚀
Reach More Prospects With 10,000 Contacts
Auto Email Campaigns:
Six Month Email Campaigns in Top Niches + Monthly Niches
🚀
Dental Practice 6 Month Email Campaign (6 Month Branding, Offer, Referral Campaigns)
🚀
Spa & Salon 6 Month Email Campaign (6 Month Branding, Offer, Referral Campaigns)
🚀
Veterinarian 6 Month Email Campaign (6 Month Branding, Offer, Referral Campaigns)

➡️ +GET 1 NEW NICHE PER MONTH
Are You Ready to Join these Success Stories?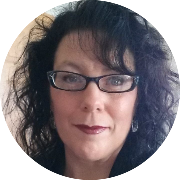 Bobbie N.
"Talk about a winning combination!!

I send 269 DFY lead emails.... 35 opens.... set 6 appointments in Prospect Rocket so far!"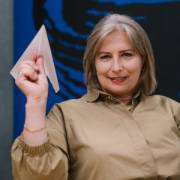 Renata R.
"Prospect Rocket ? omg…this is amazing tool for me!

When I think about getting new leads - PR is our main source.

I can say 2022 revenue with Prospect Rocket was above $80k.

Thank you for the opportunity that has changed my and my family's life ❤️"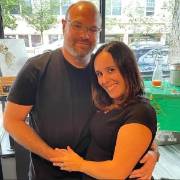 Joe P.
"Been following up with my leads from prospect rocket over the past week (just the opens) and today I scheduled 2 Apts and sold 1...

These strategies just work."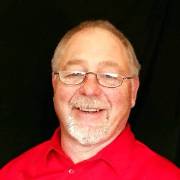 Dave O.
"I just started a Prospect Rocket campaign and I'm getting a fantastic response... 51% open rate on the 1st email and 41% on today's email...

I have done 4 presentations today and have 4 more booked between now and Thursday... I'm excited."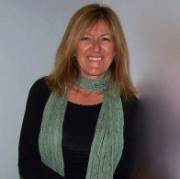 Nicole W.
"Happy new year ? 95% of my business has come from Prospect Rocket.

Revenue from PR is around $700K so far (last 5 years).

Not using PR to it's full potential though..."

Nikia M.
"Yippee!! My VA loaded 7000+ DFY leads into my email marketing sequence in Prospect Rocket last week. We set the throttle at 300 outgoing mailings per day.

So far, we have 426 people that have either clicked on a link or opened emails #2 through #4 in the sequence.

My team of agents is calling them today to attempt setting a Discovery Call. I anticipate at least 3 sales (at min. $5000"
Maybe You Still Have Questions...
What Else Do I Need With Prospect Rocket?
You'll need an amail account (Gsuite, SendGrid, Amazon, etc.) and a Twilio Account for SMS and Voice Broadcast & Alerts (All Major Countries just $.02 Cents Min).
What Countries Does Prospect Rocket Work With?
Since Prospect Rocket is we based, it works in all countries.
Is Cold Emailing Businesses Considered Spam?
That is not correct. For example: In the United States, you can send any business an email as long as you are compliant and have your real name, information, and a way yo opt-out.
Do I Use My Account For Emailing For Clients Or Do They Need A Separate Account?
You can run your clients campaigns from your own account. However, we suggest for more robust client campaigns you use another account for your clients, but you can start with yours easily.
Is Prospect Rocket A White Label Software?
No.. Neither is Active Campaign or Infusionsoft. TRUST US… you don't want to do support for a CRM. Focus on selling and marketing and let us do the support!
Are 10,000 Contacts For Each Of The 5 USERS or Are The Contacts Shared?
The 10,000 contacts are shared between your 5 users.
How Soon Can I Start Making Money With Prospect Rocket?
Simply take action every day, trust our process and utilize the resources being made available to you (Email Offers Scripts, Campaigns, Lead Capture Systems) and services already built inside prospect Rocket... and you will be well on your way to landing your first customer!
Get Your Automated Sales Machine + Thousands In Bonuses Before This Offer Expires FOREVER!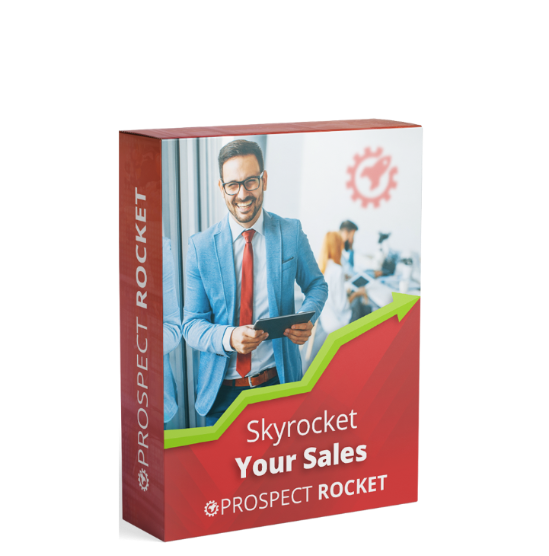 LIMITED TIME OFFER
Includes EXCLUSIVE BONUSES!
🚀
Transform your Lead Generation Channels to grow with UNLOCKED 5 Seat Access + 10,000 Contacts!
🚀
Use the Campaign Automation to Turn No's Into Yes's!
🚀
Less List Maintenance and Cleanup for High Growth Agencies!
🚀
Everything You Need To
Maximize
Your Opportunity, Prospecting & Sales Funnel!
🚀
Robust Contact & Sales Pipeline Manager
🚀
Fully Integrated Voice + Email Features
🚀
Lead Generation Forms + Popup System
🚀
Visual Campaign and Automation Builder
🚀
Access To Powerful DFY Marketing Campaign and Sequences​

Strategic Marketer can not and does not make any guarantees about your ability to get results or earn any money with our ideas, information, tools, or strategies.
Nothing on this page, any of our websites, or any of our content or curriculum is a promise or guarantee of results or future earnings, and we do not offer any legal, medical, tax or other professional advice. Any financial numbers referenced here, or on any of our sites, are illustrative of concepts only and should not be considered average earnings, exact earnings, or promises for actual or future performance. Use caution and always consult your accountant, lawyer or professional advisor before acting on this or any information related to a lifestyle change or your business or finances. You alone are responsible and accountable for your decisions, actions and results in life, and by your registration here you agree not to attempt to hold us liable for your decisions, actions or results, at any time, under any circumstance.
This site is not a part of the Facebook website or Facebook Inc. Additionally, This site is NOT endorsed by Facebook in any way. FACEBOOK is a trademark of FACEBOOK, Inc.